Safe cleaning products
Are safe cleaning products just a wish?
Thinking about cleaning, for some of us it's nothing but a chore. Intense smells, allergies or irritations, fatigue and the feeling of wasted time. That's why we choose agents that already on the packaging give us promises to clean absolutely everything, in a short time.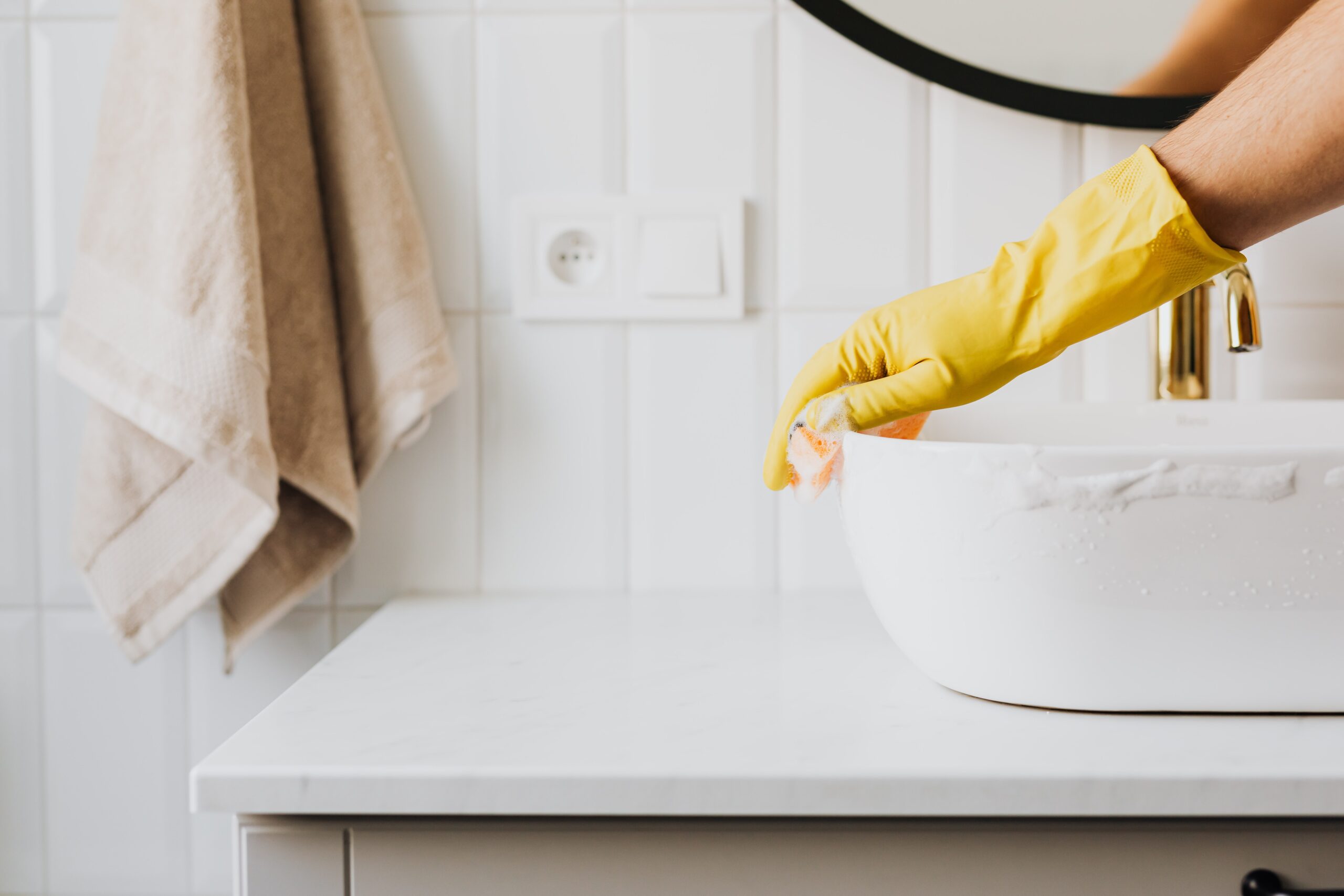 – you might think – best solution!
And so, encouraged by the vision of a perfectly clean house, we buy more and more cleaning products, depending on kind of surface / type of dirt, fragrance preferences or color. Are you sure it's safe? What is the magic inside that works so effectively?
How do the active ingredients in cleaning products affect your health, soil and even fish or other water organisms while flushing down the drain with dirt? Let's check out the most popular ones:
BLEACHING AGENTS – extremely dangerous, containing chlorine, which is why you need to be careful when using, as inhalation can lead to skin irritation, upper respiratory tract burns, dizziness. Ventilate the room after using chlorine or a similar bleaching agent.
SLS and SLES – are present mostly in dishwashing liquids, liquid soaps, laundry detergents and bleaching agents. SLS is a substance that might cause sensitization, itching, dryness and irritation of the skin and eyes. It also causes erythema and can lead to atopic dermatitis.
SODIUM HYDROXIDE – ingredient of cleaning agents for bathrooms, cookers, toilets and preparations for unblocking pipes. It's dangerous and can cause ulceration of the nasal passages, burns of the skin, eyes and even the respiratory system. Released in large quantities, sodium hydroxide can change the pH of water.
We do have a safe solution – tablets for cleaning your bathroom.
AMMONIA – used to unclog pipes, cleaning agents for cookers, bathrooms and washing windows. It has a characteristic, very strong odor, may be irritating to the skin, mucous membranes, and eyes. Of course, the higher its concentration, the more dangerous – hence staying longer in rooms where it was used in higher concentrations is inadvisable. It can lead to breathing problems and damage to the liver and kidneys –  our alternative is window cleaning tablets.
FOAMING AGENTS – used in liquid laundry detergents, universal cleaning liquids, glass surface cleaners can form carcinogenic nitrosamines in combination with nitrogen compounds. DEA might cause slight skin or eyes irritation.
Perhaps it's time to choose ecological and safe cleaning products? Minimized risk of rashes, burns, allergies or severe poisoning is one of many advantages of ecological cleaning products. Add environmental concerns and plastic reduction, our cleaning tablets that not only work.
Släppa are safe, vegan cleaning tablets, with natural essential oils.
You can check the composition of our cleaning tablets here.