Add your drop.
Släppa are the very first polish cleaning tabs. Släppa is our drop and our plastic-free cleaning solution. Every action matters, and every decision we make affects the world we live in. We want a world which values responsibility, common care for the planet, mutual respect, and sustainable development! And that's what Släppa is for – to make our lives better.
Add your drop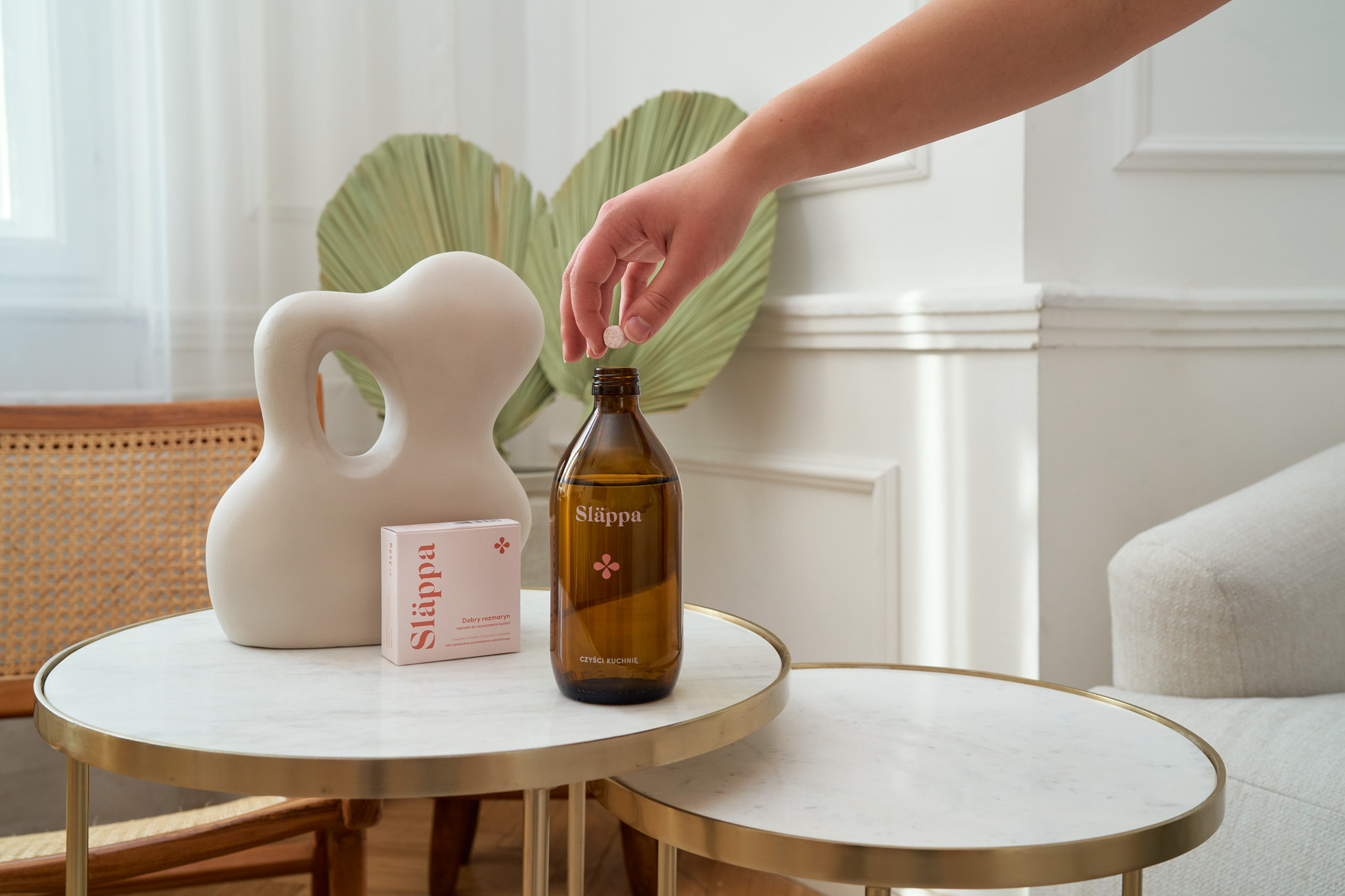 Our solution?
Reducing as much plastic as possible from our daily life and running an ethical business. Instead of new plastic bottles every month, one amber glass bottle forever and an eco-detergent in fizzy tablets.
How does it work?
One glass bottle forever.
Tap water is enough.
Fizzy tablet with an eco-detergent.
Starter-kit
Add your drop today! Our starter kit is the best possible way to get started with Släppa. Three glass bottles and three tablets – one of each kind. Perfect to begin with. Already have bottles? Awesome! Use them instead of buying new ones! #lesswaste
start your adventure!
Our products
Our fizzy eco tablets are the answer to the world's challenges. Each one designed from scratch with the highest care of environment, and so that it's way better than a well-known standard.
Don't forget about our subscription and use your forever 20% discount!
Subscription
We can do more together? Our subscription is a win-win option!
1. You get to save your money (20% discount for ever <3 )
2. Do something fun, instead of queueing in shopping malls.
3. Help us to reduce carbon footprint, fewer shipments mean better logistics.
4. We can plan our work easier – that's crucial for small businesses.